At the time of writing this blog, the year 2021 is nearly half gone — so far it has been an excellent time for 3D Formtech. Industrial 3D printing offers companies unlimited opportunities that they can capitalise on more effectively than before. Why did we decide to invest in new equipment and what benefits does it offer our customers? Keep reading and we'll tell you.
Equipment plays a critical role in 3D printing
Equipment plays a critical role in quality, precision and reliable supply, among others, when it comes to industrial 3D printing plastic and metal. To date, we have high-quality EOS 3D printers for plastic (EOS FORMIGA P 100, EOS FORMIGA P 110 and EOSINT P 396) that quickly and cost-effectively produce high-quality prints using the laser sintering method.
We use the EOS M 290 to 3D print metal which, in terms of its features and production capacity, perfectly meets the needs of industry. The method involves melting powdered metal material using laser. This superior equipment guarantees precision and a smooth end result. We also invested in DyeMansion post-processing equipment at the beginning of last year. It guarantees even better surface quality and colour in our prints.
3D Formtech is now clearly on the path of growth, in Finland and abroad, which is why we have made significant investments in new equipment. We acquired two new 3D printers for plastic in summer 2021: the EOS P396 and the EOS FORMIGA P110 Velocis printers. In addition, we are the first in Finland to acquire a mixing and qualification station (MQS) for processing materials.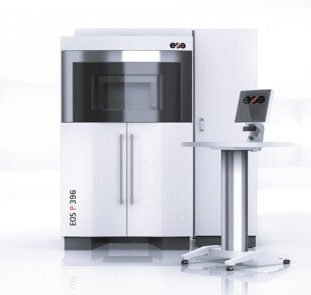 Reliable supply and more consistent quality
The new equipment bolsters production, increasing the current capacity by up to 30%. The benefit of the investments for the customer is, above all, in reliable supply and more consistent quality. Better equipment allows us to develop and automate production, which is evident to the customer in our ability to deliver large orders on time and significantly reduce risk levels. The EOS FORMIGA P396 speeds up deliveries, especially with small series, without compromising quality.
The quality of the prints is reflected in their mechanical quality — something we do not want to compromise on. Our newly acquired equipment will help to further ensure that variations in the mechanical quality of the prints are kept at a minimum, producing a more consistent result, from prototype to final product. The MQS, in turn, reduces the amount of manual work because it mixes the plastic powder automatically, resulting in a better and more consistent powder quality. It also ensures the powder's moisture balance stays suitable which, in turn, reduces interruptions in the processing and improves supply reliability. As a result, customers receive better products according to schedule.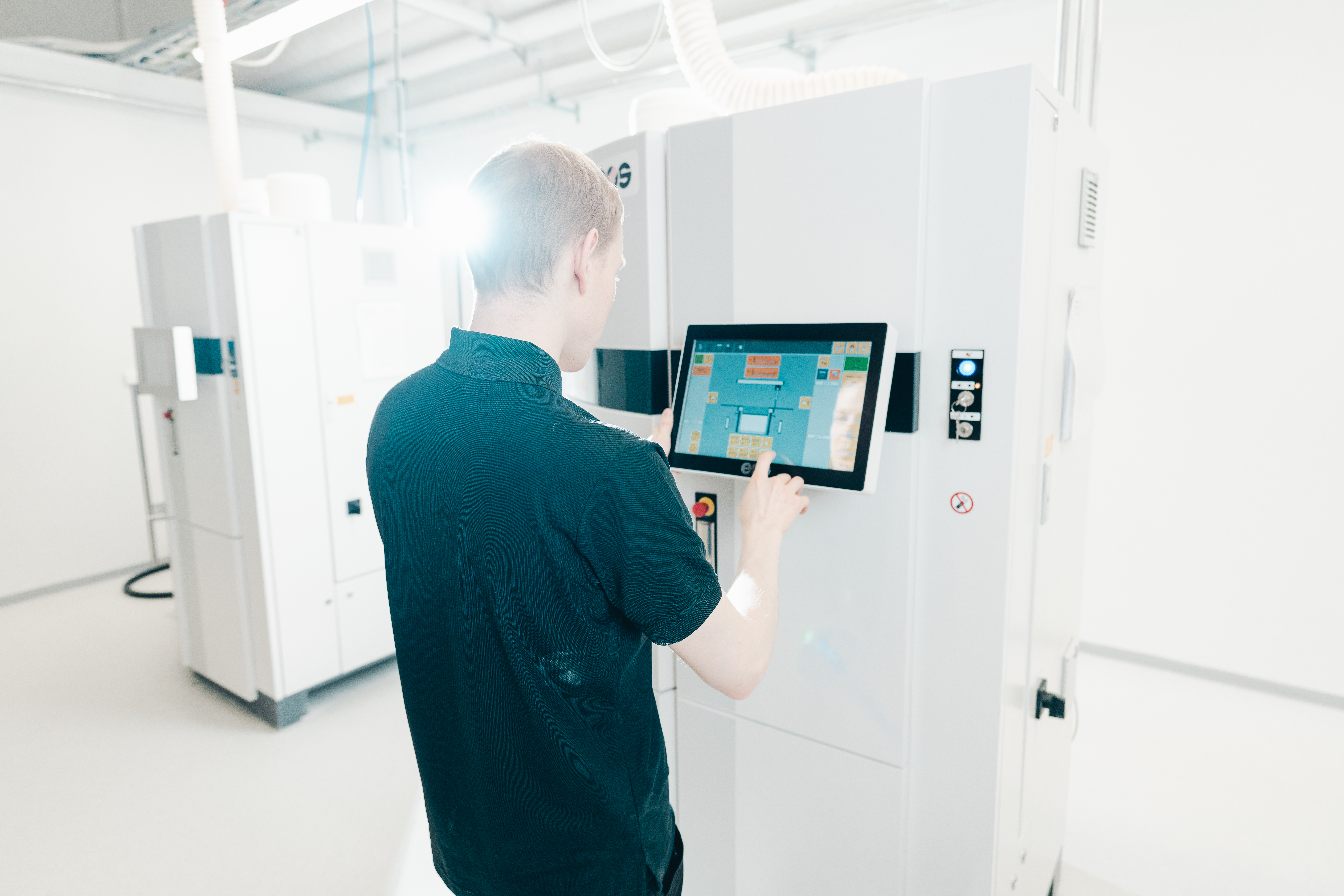 Industrial 3D printing offers businesses unlimited possibilities
Industrial 3D printing with metal and plastic is not just a new kind of technology; it is something much more holistic — a complete change of mindset. 3D printing allows you to make shapes and surfaces that are not even possible with traditional production methods. We offer high-quality industrial 3D prints for industry and business. Our new investments have increased our equipment base to six 3D printers for plastic alone. Material management and post-processing equipment, in turn, ensure that the quality and finish of the products are first-rate.
The future is for those who dare to do things in a new way.
Today, 3D printing can be utilised in almost any kind of production. The materials are industrial-grade plastic and metal, and the volumes are almost unlimited. The machines can run around the clock all year round and do not need very many operators. Not only does 3D printing increase efficiency, but the resulting components are also more durable, lighter and suitable for even complex applications. It's no wonder, then, that more and more industries in countries around the world have already introduced 3D printing in their production processes.