iLOQ Oy offers intelligent lock and access control solutions for everything from individual buildings to large complexes. It addresses the needs of industry and technical infrastructure with digital and mobile solutions that streamline access sharing and control. iLOQ is a pioneer in its industry, with a mission to make everyday life easier with a diverse range of secure and sustainable products. (Source: iLOQ). Industrial-grade 3D printing is particularly useful for product development. What have been the biggest benefits of 3D printing for iLOQ? How has it been working with us? Read more!
Starting points for the cooperation 🤝
The collaboration between 3D Formtech and iLOQ started in 2015, and to date more than 400 orders have been placed. Over the years, 3D printing has been used for everything from initial series to prototypes, but industrial-level 3D printing is mainly used to make production aids, such as holders and jigs, and to support product development to ensure the functionality and design of individual parts. "The 3D printing capability has improved quite a lot over the years, especially in terms of accuracy, materials and durability", says Riku Lambacka, ilOQ's Technology Manager. iLOQ's products have small enough parts that the manufacturing of selected parts using 3D printing is agile. According to Lambacka, it's not worth starting with machining or injection molding, especially for one-off parts, because 3D printing is faster and cheaper. 3D printing can be performed with a wide range of materials – polyamide and glass-reinforced polyamide for plastics, tool steel and titanium for metals.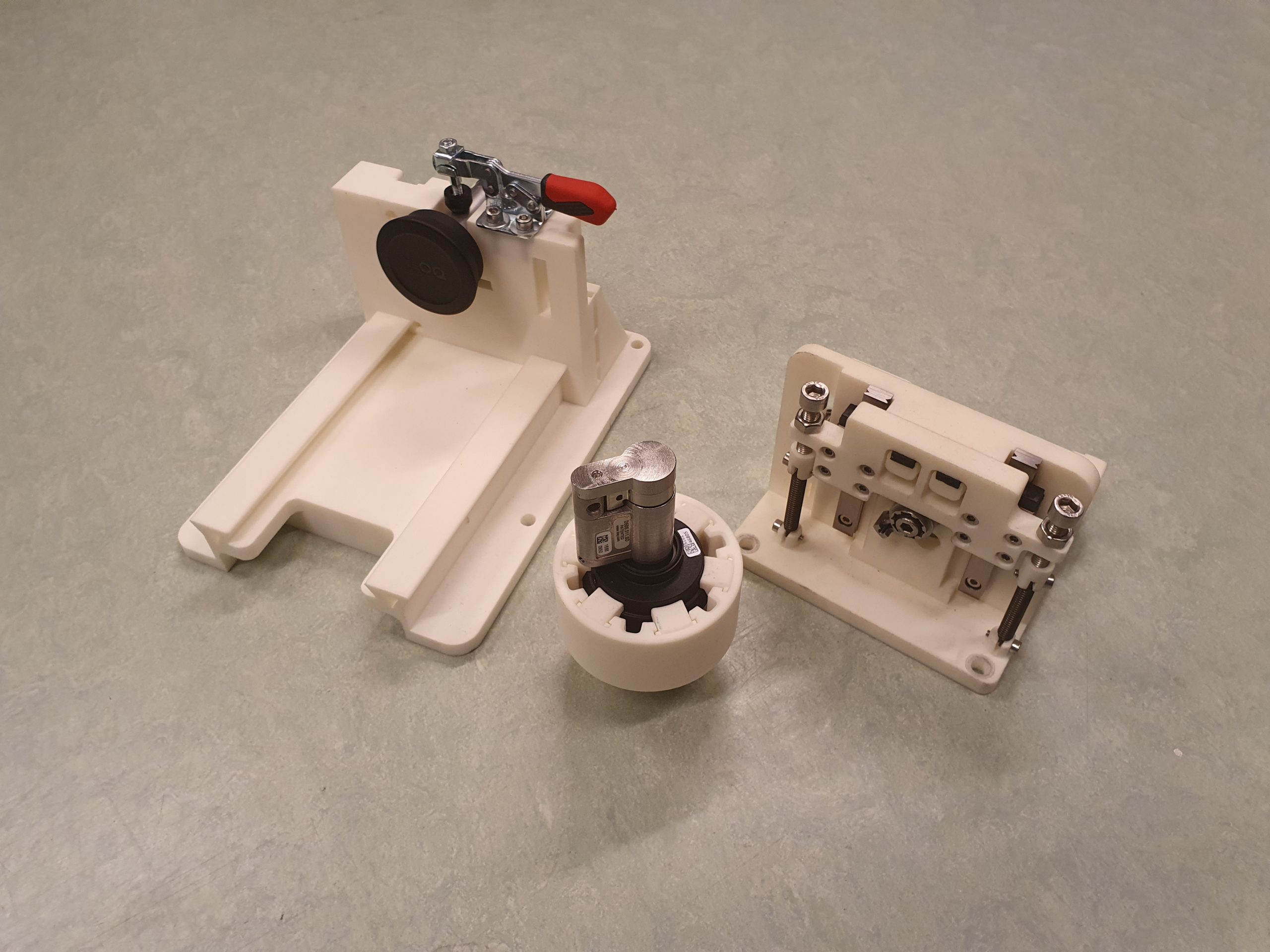 Significant time savings and faster product development ✔️
Lambacka cites time savings as one of the biggest benefits of 3D printing. "The biggest benefit is definitely time. 3D printing allows us to speed up the testing required for product development, which also speeds up other processes. It also allows us to get production up and running quickly by printing the parts we want and making sure they are in the right shape, function and design." Toni Järvitalo, founder and CEO of 3D Formtech, agrees. "We know that speed and agility are important, and 3D printed prototypes allow us to quickly test the functionality of parts. In addition to time savings, industrial 3D printing brings cost savings without tooling risks. 3D printing saves unnecessary mold and tooling costs, and allows you to carry out the required tests with the most finished product possible."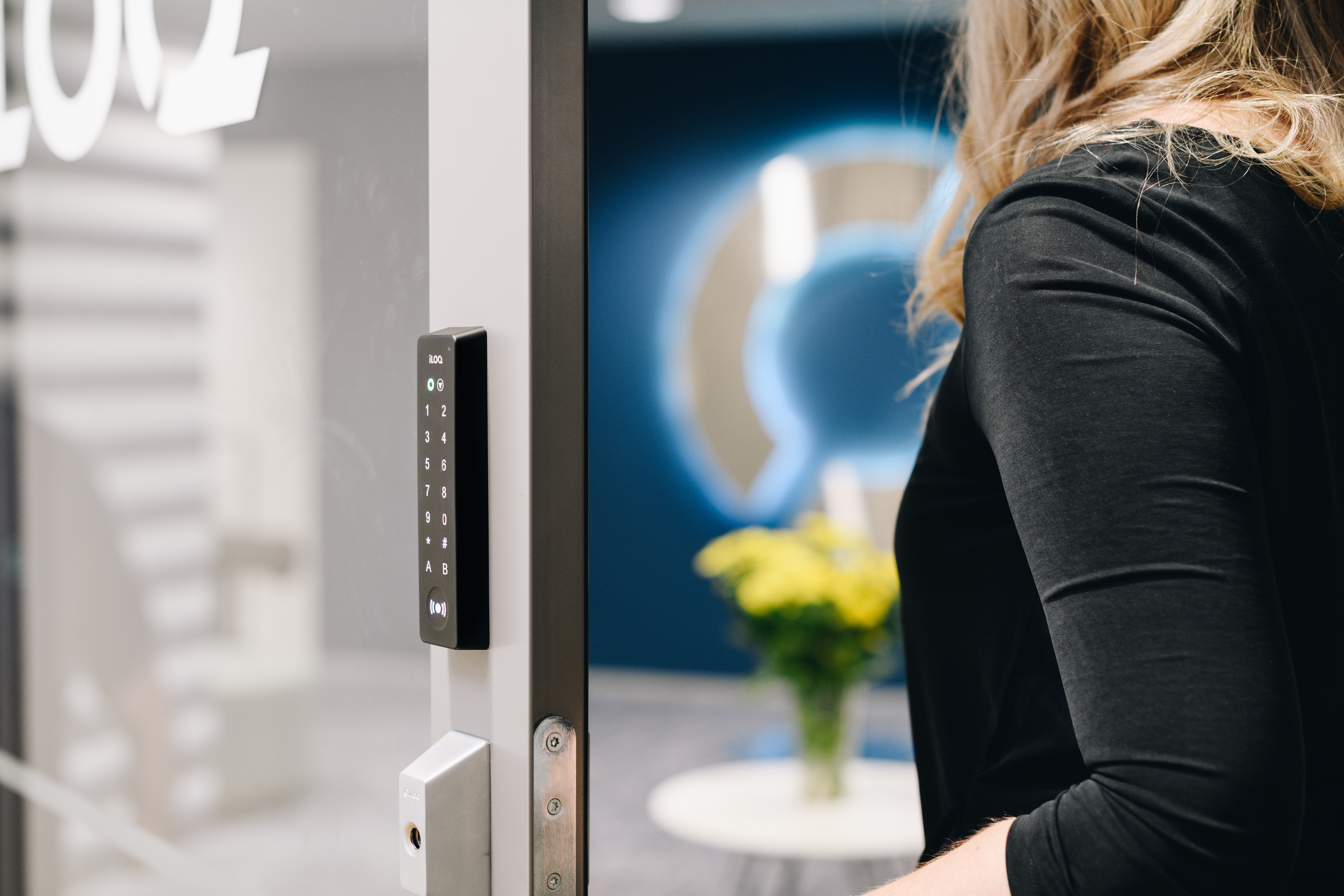 Cooperation with 3D Formtech 🤩
Lambacka has good things to say about the cooperation with 3D Formtech. "The cooperation is efficient and dependable, and all orders are delivered on time. There is no reason for us to change 3D printing partners". The process and our collaboration have become agile over the years, and iLOQ places orders to 3D Formtech every month. Industrial-grade 3D printing, materials, equipment and methods are constantly evolving, and the possibilities for 3D printing will be even greater in the future.
Our role is to be an experienced and high-quality expert partner to brainstorm with, develop and ensure that the full potential of 3D printing is used. "iLOQ is one of our longest standing customers. It has been great to see their growth and development over the past six years, and we are happy to play our part in helping and supporting them. It is also great that a company like iLOQ has understood the benefits of industrial 3D printing. We at 3D Formtech are excited about what the future holds for our cooperation", Järvitalo sums up.
Are you wondering what benefits your company could achieve with industrial 3D printing? Contact us, and we'll talk more about it!