Nordic Drones Oy: "Confidence in 3D printing, quality and speed make our business possible."
Flying high in the sky, drones already have hundreds of different uses, and they are being constantly developed to include more. Drones offer unique opportunities to do things that were previously impossible or too expensive. Nordic Drones Oy is Finland's first and leading manufacturer of professional multicopters. They offer solutions and training with top-quality drones for customers' demanding needs.
How did our collaboration begin, and what does Nordic Drones have to say about it?  What benefits has 3D printing brought to the company?
BENEFITS OF 3D PRINTING
Nordic Drones has been customising drones for its customers' special needs for seven years now. Founder and CTO of Nordic Drones, Juhani Mikkola, says, "3D printing is the lifeblood of our business – we do all our designing in 3D."  Producing sophisticated drones requires many small components, and the designing must consider the boundaries set by the weather, the environment and national regulations. According to Mikkola, producing a single drone may contain almost one hundred 3D printed components.
"We make a lot of individual little things that can't be made with moulds. 3D printing gives us the freedom to make products to fit our customers' needs." Industrial 3D printers offer unlimited possibilities, because they make even the most intricate structures upon command.
The collaboration between the entrepreneurs, which has since grown into a friendship, began in 2016. Mikkola and Toni Järvitalo, managing director of 3D Formtech, met at a trade fair in Tampere, Finland. During their chat, they soon realised they live in the same city.  They arranged a meeting on the spot, and that's where their collaboration began. Mikkola describes Järvitalo as his entrepreneurial friend. He says, "Our companies are the same age, and we trust each other in other areas of life, too, not just in business. We work together in the name of progress."
THE UNLIMITED POSSIBILITIES OF 3D PRINTING
"Nordic Drones would not exist without 3D printing, because there are no other sensible ways to make our products," Mikkola emphasises. The company uses plastic and titanium prints to make drones. Plastic prints have taken an increasingly larger role among traditional production methods for a long time, because the surface quality of 3D printed plastic components is excellent and the costs are minimal. Components produced with 3D printing are more durable and lighter, which are extremely important properties in drones.
The demand for various metallic 3D prints is on the rise; the technology we use is based on laser melting of metallic material. The end result is a high-precision, smooth product. Nordic Drones also recently decided to use metal 3D printed components. "Our close collaboration is evident in the fact that 3D Formtech informs us about new applications, for example.  Together, we consider whether we can take advantage of these new applications in our production. We found out about titanium-printed products when 3D Formtech announced they had acquired a new printer for metal. We realised we could use it to make even better quality products."
3D printing is state-of-the-art and offers companies innovative solutions. Mikkola encourages companies to think about their needs, because, at its best, 3D printing generates completely new possibilities. "It would be good to consider the current ways of doing things in your company and then determine whether you could use 3D printing to solve issues. Making all prototypes and structures that are difficult to machine, such as hollow structures, with 3D printing is definitely more sensible". 3D printing is also suitable for producing small series, spare parts and final production.
"The quality of the products is so good that it's also worth considering using 3D printing to produce end-use products," Mikkola says.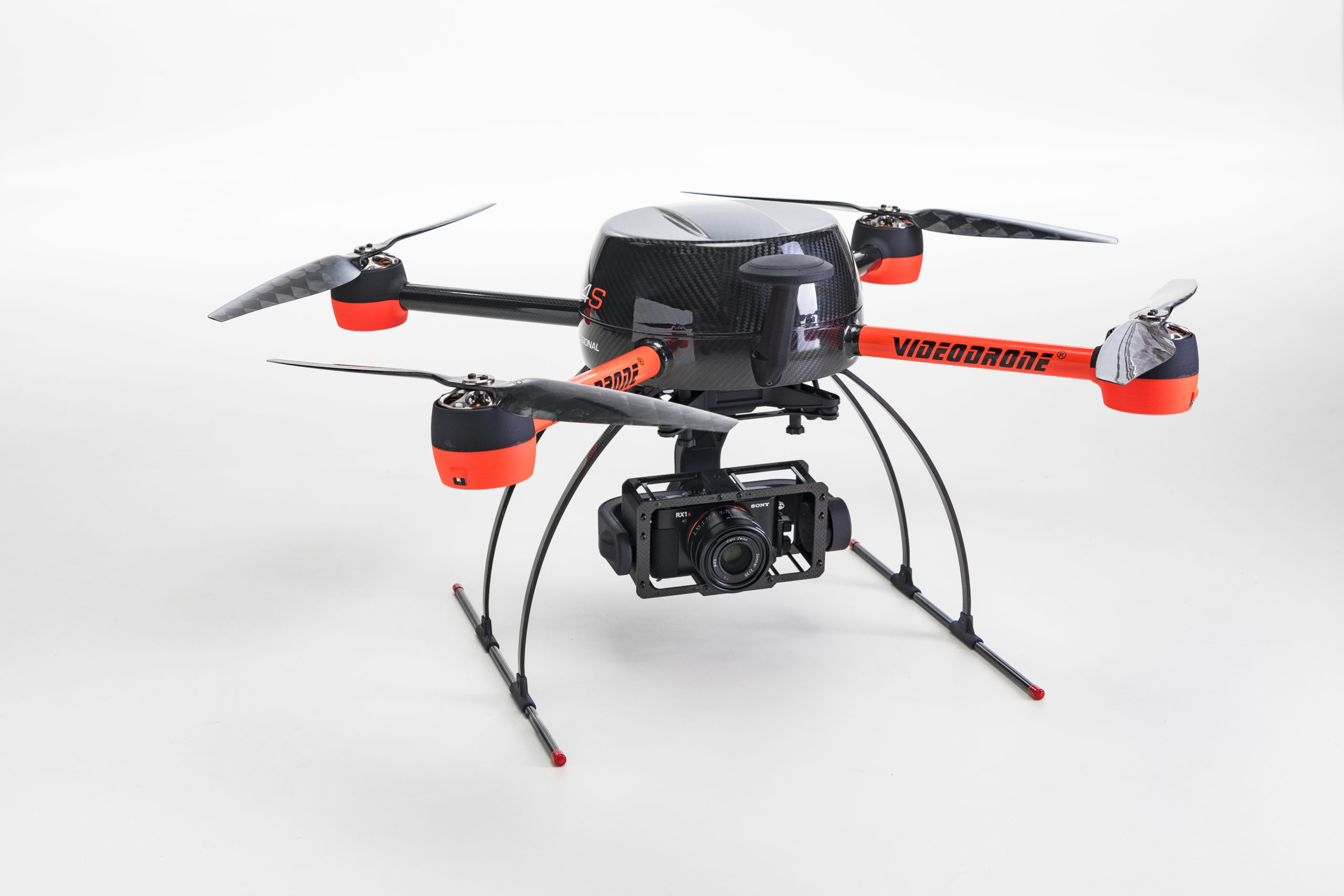 COLLABORATION WITH 3D FORMTECH
Prior to collaborating with 3D Formtech, Nordic Drones ordered the 3D printed components they needed from abroad. Quality is of primary importance to Nordic Drones. Mikkola states that there have been problems with quality in the past. "We initially ordered from abroad, but the quality wasn't very good. Quality was the driving force when we approached 3D Formtech about collaborating. Speed, product quality and supply reliability are on a completely different level with 3D Formtech. The 3D printing method they use is advanced."
For 3D Formtech, exceeding our customers' expectations is extremely important. This factor, combined with state-of-the-art equipment and our positive spirit of working together, guarantee a successful end result. Mikkola states, "3D Formtech has a mindset to do their work well. Mistakes happen to everyone, but the most important thing is to deal with them and move on. They have a desire to improve operating methods, develop and minimise errors."
We value customer relationships and are a reliable partner. Our partnership is about more than just delivering top-quality products. Mikkola sums up the amount of advice and help 3D Formtech has given throughout our years of collaboration. "Open consultation and discussion reflect our collaboration. We suggest ideas, and together we discuss whether implementing them is possible and how." Our job is to help the customer reach the best results. Mikkola continues and mentions the big role 3D Formtech plays in advising how things should be done. He says, "We often ask what we should consider when designing prints and what should be optimised."
Could industrial 3D printing generate more efficiency, swiftness, cost savings, and a strategic competitive advantage for your company in the market? Get in touch and let's talk more about what the unlimited possibilities of 3D printing could mean for you!
Read Robotech's story
Read Orion's story