Savox Communications: "3D Formtech is a perfect match for us!"
Savox Communications specialises in designing and producing communication solutions and equipment, industrial computers and hearing protection solutions for demanding professional use. Savox has been serving its customers, from the military to industry, worldwide since 1982. Learn how 3D printing has helped them, and what collaboration with 3D Formtech has been like!
STARTING POINT OF COLLABORATION
Let's start with a story that describes Savox's operations. A company purchases protective helmets for construction site workers from a supplier. The din at the construction site raises concern for the workers' hearing, so the company purchases hearing protectors from another supplier. The hearing protectors are not compatible with the helmets and, what's more, make it difficult for the workers to communicate. To make communication easier, the company ends up getting communication devices that are, once again, not compatible with the existing equipment. 
In situations like this, companies turn to Savox. The Savox branch in Jyväskylä, Finland produces various protective and communication equipment and gets everything dancing to the same tune. "Incompatible equipment and devices are often a source of our customers' problems. Our task is to come up with a solution to get a walkie-talkie to work through headphones, for example. When we consider the big picture as carefully as possible, our customers do not have to buy completely new products," says Arsi Muittari, Savox's product manager. 
The company wanted to take a big leap in product development and so began collaboration with 3D Formtech in 2019. Muittari recalls the time before 3D printing and says, "We manufacture a variety of plastic products and components with moulds. Making moulds is expensive. Before, a customer that needed a customised solution had to purchase a large enough batch from us that making the mould would be worthwhile. The customer had to be committed and have faith that their product would sell well. Oftentimes the customer would not close the deal for this reason."
We wanted to avoid similar situations in the future, so we chose 3D Formtech as our partner. "3D Formtech was a perfect match for us in this situation," Muittari says enthusiastically.
3D PRINTING IS VERSATILE
The partnership between Savox and 3D Formtech includes a wide range of projects. Savox's customers include military and defence forces in various countries. "We get very specific and even unusual requests from them. When making small quantities of high-tech electronic products, 3D printing is the best choice. The precision of the 3D printer is excellent when it comes to dimensions and shapes," Muittari explains.
Muittari continues and describes how 3D printing has also enabled more agile product development. He says, "A product should be tested before purchasing an expensive mould; this has created a challenge in producing new products. Our product development has accelerated considerably during our collaboration with 3D Formtech. If we have an idea, we can have it printed and then test how it works. 3D Formtech's know-how is evident in how quickly we get quality prototypes. The absolute advantage for us is that the sooner the work is done the better. Slow product development incurs costs for everyone." Praising, Muittari continues, "3D Formtech takes initiative in their work. We may only have a preliminary idea, and they take it from there, making the drawings and a finished, high-quality prototype for us to see."
Prototypes can be made to resemble the actual finished product with 3D printing. Therefore, the product's design, function and ergonomics can be verified before it is put into production. The precision that 3D printing offers also helps to serve different customers' needs more flexibly. "We cannot modify ready-made moulds if our customer has a specific need. For example, one of our customers needed help coordinating two different components. 3D Formtech designed the necessary add-on, and we ordered the add-on for mass production. This is how 3D Formtech helps us serve our customers better," Muittari explains.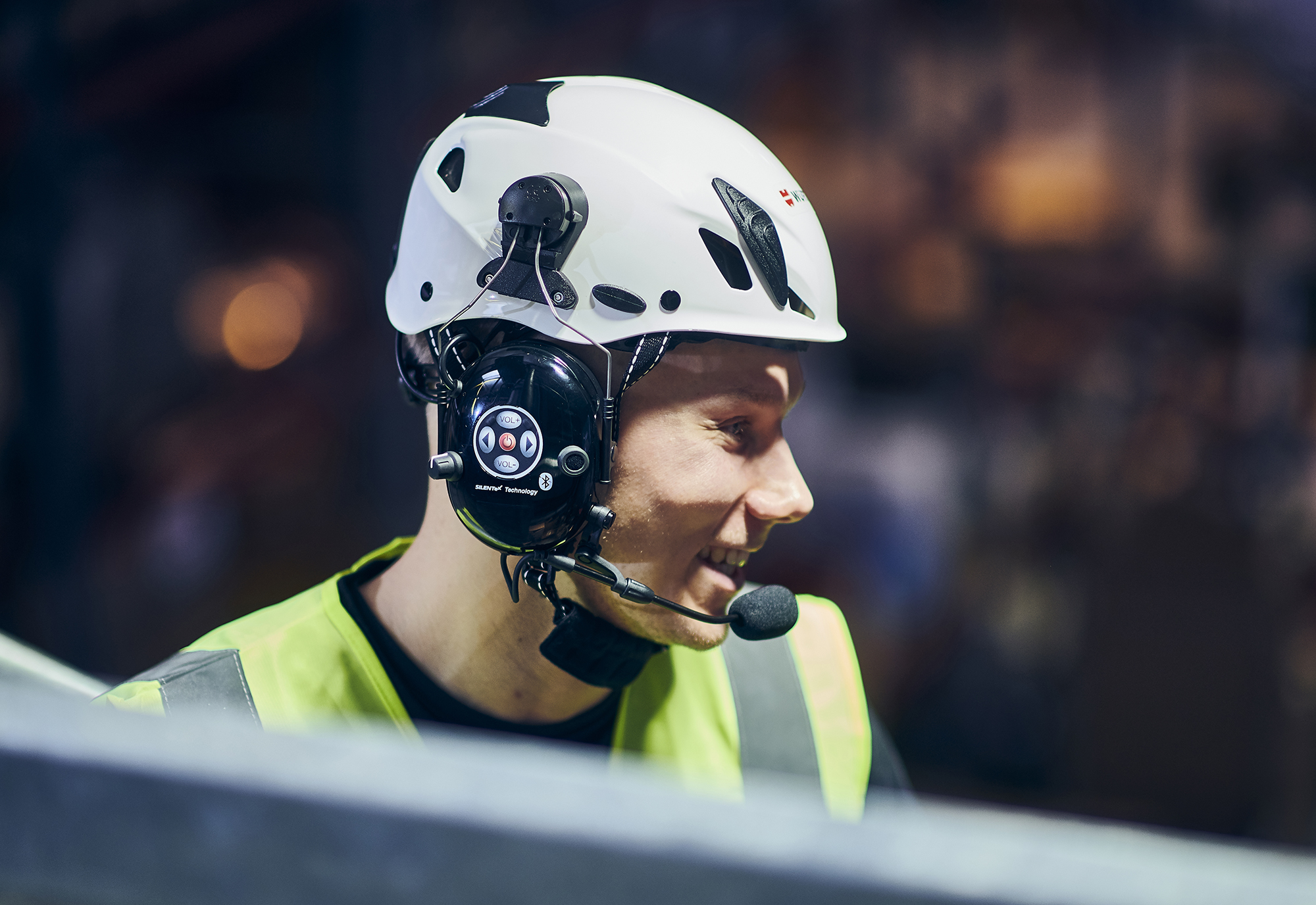 LOOKING FORWARD, WORKING TOGETHER
At 3D Formtech, we can testify that 3D printing is a state-of-the-art production method that offers unlimited possibilities to different industries. Above all, 3D printing is a new way of thinking, and we provide ideas and inspiration on how to do things in a new way. Muittari agrees and says, "I think 3D printing is here and now, not the future. Without 3D printing, we couldn't be as flexible, and we wouldn't be able to offer our customers such a wide range of options. Companies need 3D printing, and its importance will continue to grow in all sectors."
Although 3D printing does, indeed, produce precision products, it is not a production method for intricate shapes and prototypes alone. "Manufacturing with moulds is cheapest, and making a component is very easy. The machine produces a perfectly finished product.  However, we have noticed how quickly 3D printing has caught up with mould making, in the mass production of simple components, as well. I believe that in the upcoming years 3D printing may be a viable option in production, as an alternative to using moulds," Muittari says.
It is true that 3D printing is developing in leaps and bounds. As the technology advances, so does the equipment. "Service and expertise have developed during our collaboration. 3D Formtech has acquired better equipment and the amount is increasing. We have been able to experiment with different types of plastic in production. Savox's products are really put to the test in industry, the navy and the army where 3D prints need to be extremely durable."
WOULD YOU RECOMMEND 3D FORMTECH?
Gratitude for the collaboration emanates from Muittari throughout the entire discussion. He says, "When a customer approaches us, we contact 3D Formtech and tell them what we need so we can serve that customer. Recently, a customer wanted to combine two products. We handed the products over to 3D Formtech, they scanned the exact dimensions and customised a solution based on them. I can, indeed, recommend them!" He continues, "The service is perfect, and I can only think of positive things. 3D Formtech is always available, and since we are in the same city, it's easy for us to meet up with each other."
The people of 3D Formtech also thank Savox for the successful partnership. It has been a pleasure for us to travel with our customer on their journey towards smarter and more efficient production. We look forward to what the future has in store!
Are you ready to hear more about the unlimited possibilities of 3D printing?