What is 3D printing with SLS? What is DMLS? Today, 3D printing is used in almost all sectors, including automotive, aerospace, marine, textiles, jewellery, construction, pharmaceuticals, metal, and engineering. How does industrial 3D printing differ from 3D printing at home? Is it worth printing the parts yourself or choosing a partner? In this blog post, we take a moment to go back to the basics!
3D printing quality meets manufacturing industry requirements ✔️
If you ask us, industrial 3D printing and home 3D printing cannot be compared. As the name suggests, industrial 3D printing refers to the fact that our customers are companies working in the manufacturing industry. Many companies have very specific requirements and standards, not only for the manufacture of components or parts, but also for the partner who manufactures them. At 3D Formtech, we design, manufacture and post-process a variety of parts for demanding needs and conditions – from prototypes to finished products and spare parts. One of the most important factors in industrial 3D printing is quality. We have a validated process to test and ensure the quality of parts and products. The parts must not only be extremely durable mechanically, but also visually finished and precise.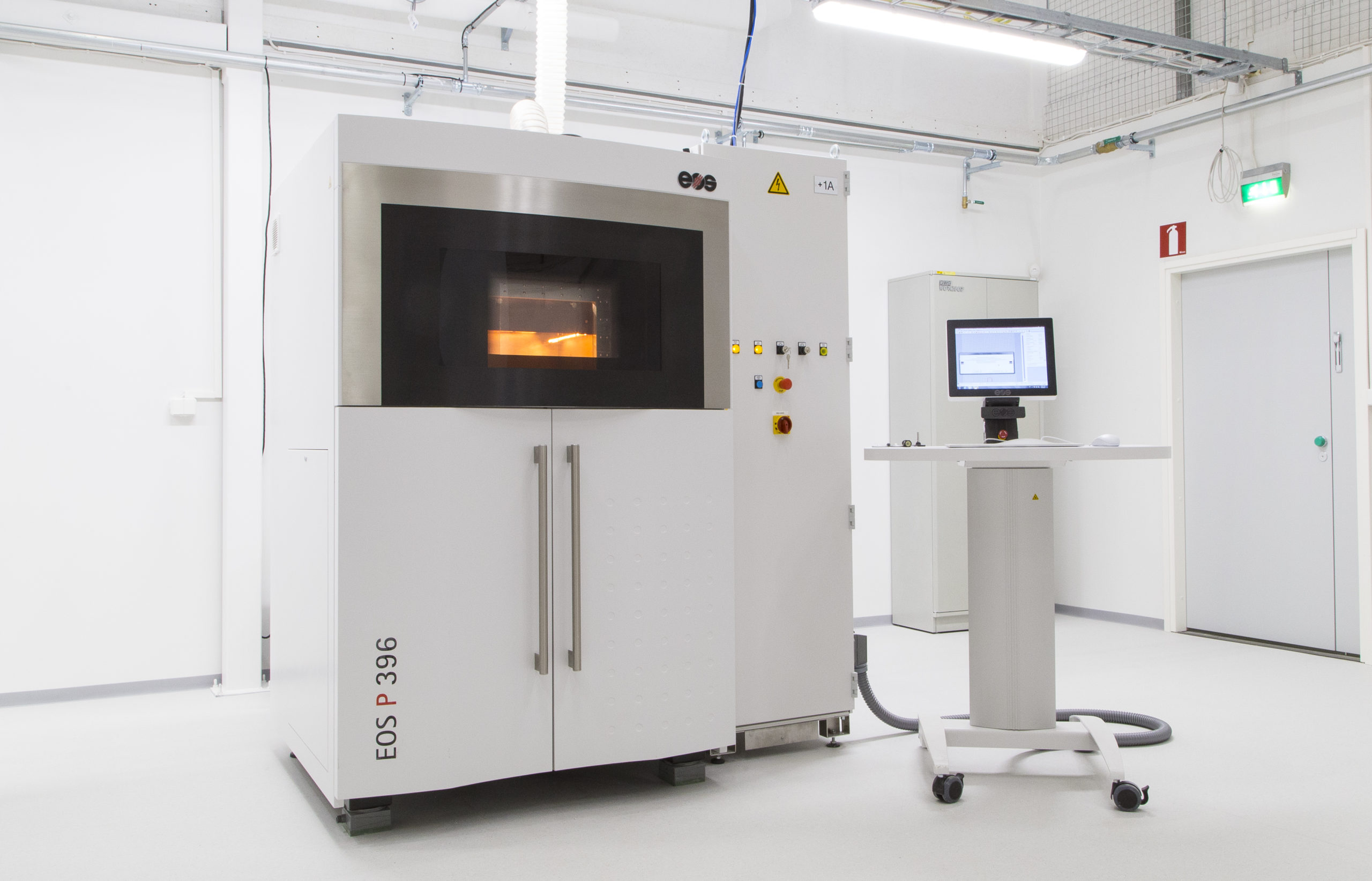 In addition to quality, the benefits of industrial 3D printing include cost-effectiveness, print volumes and speed. While home printers often produce a single part or few parts, industrial 3D printing can produce up to hundreds of parts, depending on the size of the parts, in a very cost-effective way. Cost-effectiveness is particularly important when it comes to the so-called lifecycle cost. While the initial cost per part may be higher than in other manufacturing methods, in the end, 3D printing often offers significant savings compared to other manufacturing methods. Instead of ordering an expensive mold for a batch of 5,000 pieces, for example, which will be wasted after manufacturing, it would be worthwhile to choose 3D printing as a manufacturing method, thus saving expensive mold costs and allowing parts to be produced only when needed. A 3D printed part can also be more durable and longer-lasting, or have significantly more functionality than, for example, an injection molded part.
Manufacturing molds can quickly consume a lot of time and money. With 3D Formtech, you can get high quality, finished parts in a matter of days at best. 3D printing also means that spare parts, for example, can be quickly made available, rather than having to order them and wait for them to arrive from further away. Is 3D printing suitable for everything? Not necessarily. There is a time and a place for traditional manufacturing methods. But it's worth seeking expert guidance to see if industrial 3D printing could offer your business and industry a more agile, faster, cost-effective and higher quality way to produce a range of plastic and metal parts.
SLS and DMLS technology in 3D printing ⚙️
Industrial 3D printing also differs from 3D printing at home in terms of technology. At 3D Formtech, we use SLS technology, which stands for selective laser sintering, for 3D printing of plastic. In the so-called powder bed technology, a laser is used to melt plastic powder, thus building up the designed part or piece layer by layer. With laser melting, highly complex pieces can be printed with virtually no limitations. 3D printing is therefore capable of producing shapes and surfaces that are not even possible with traditional production methods, without increasing costs.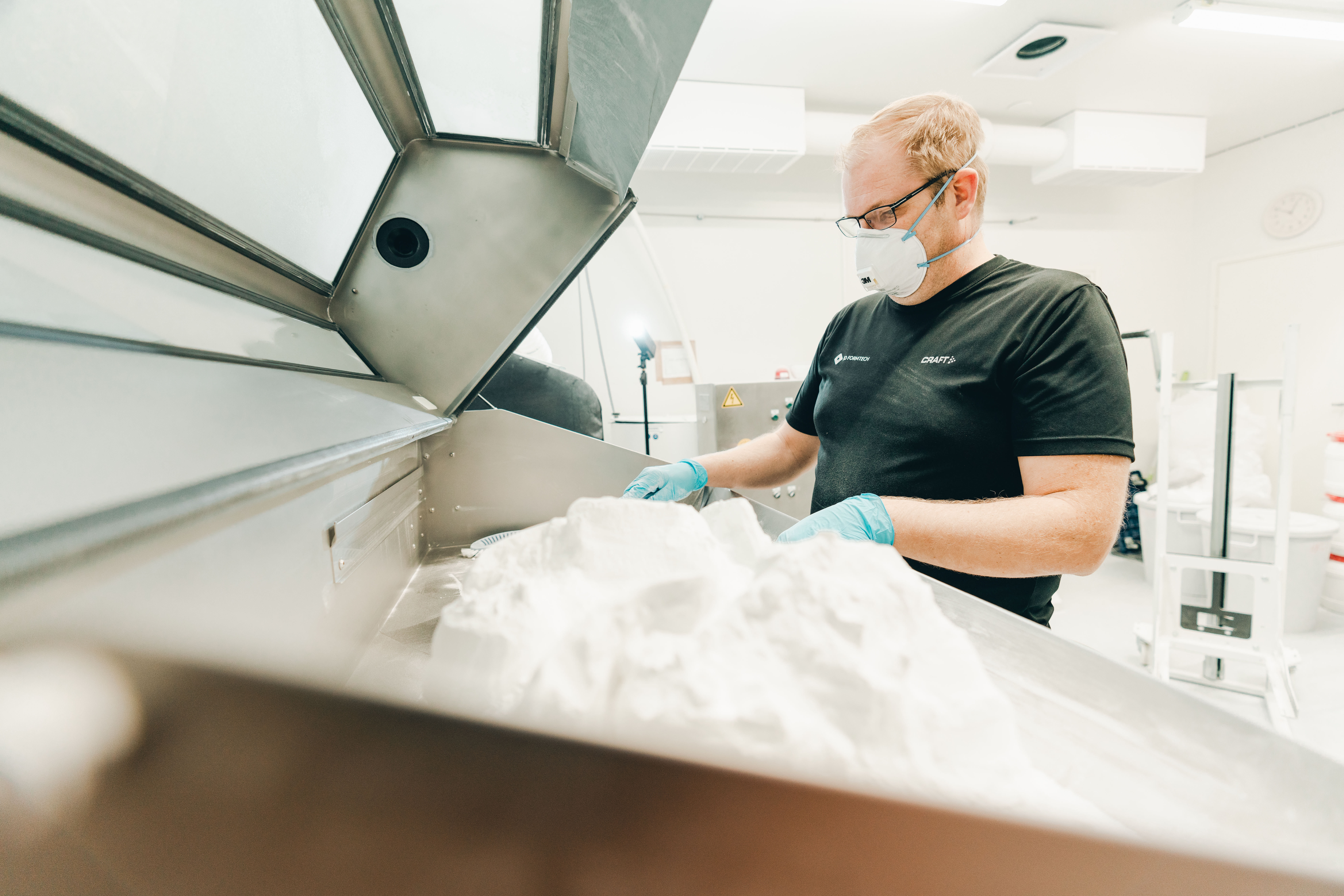 For 3D metal printing, we use DMLS technology, which, like SLS, involves laser melting. In practice, a 3D metal printing machine uses laser to melt the metal powder, layer by layer, until the desired part is ready. 3D printing is also known as additive manufacturing (AM), which is a good description of the technology used in 3D printing. Finally, the excess powder and support structures are removed, and the parts are ready for post-processing. Did you know that metal parts manufactured with DMLS technology have a 99.95% sealing performance? The technology and equipment we have for 3D printing metal works best for small and medium sized parts, while other techniques are suitable for larger pieces.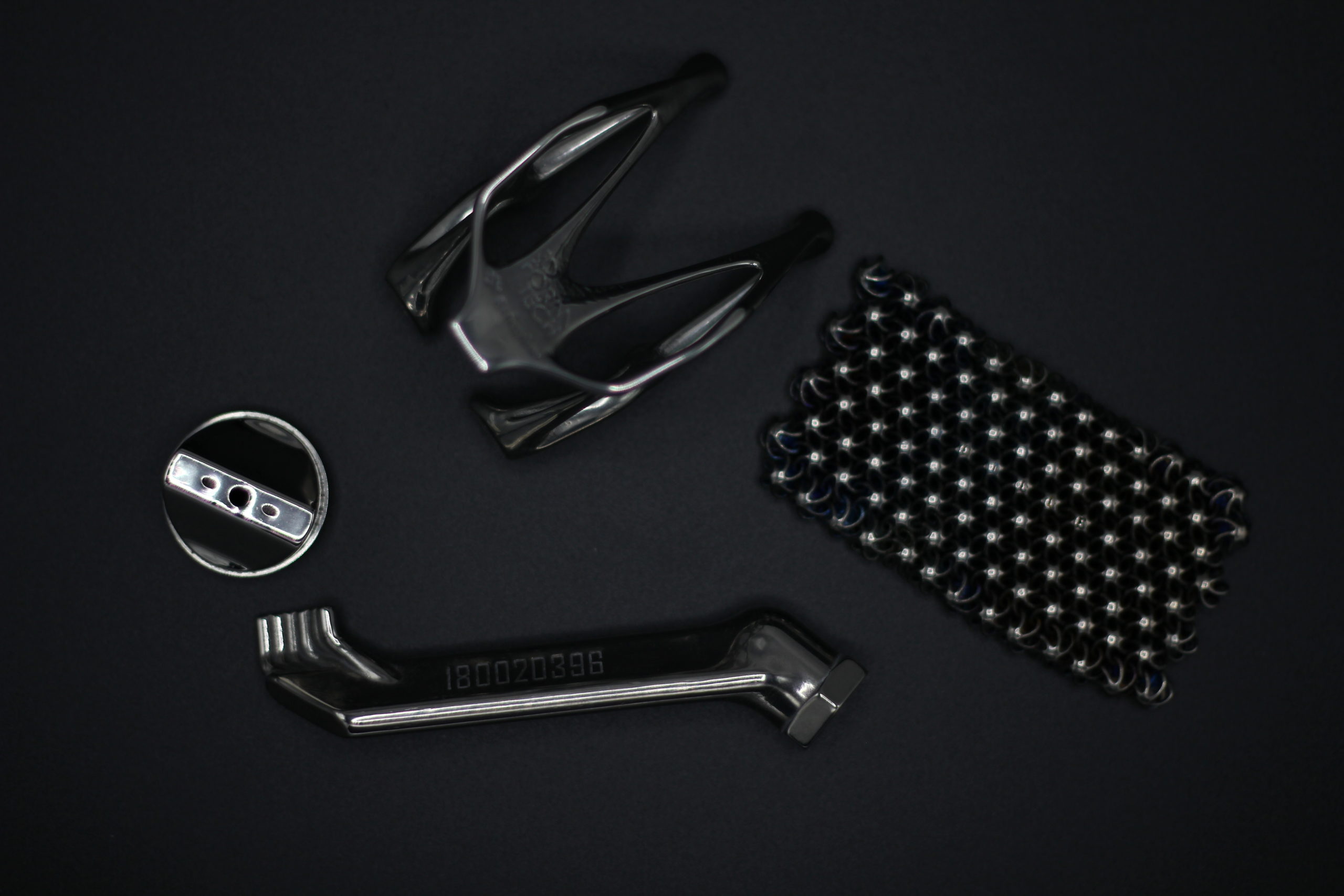 The materials, equipment, know-how and experience, various certificates and guarantees, as well as professional processes, are all important in industrial-scale manufacturing. All the materials we use are certified and tested to ISO standards. EOS' state-of-the-art 3D printers, along with our material handling equipment and DyeMansion post-processing equipment, ensure accurate surface quality and a first-class finish. Quality assurance of the equipment is ensured through regular maintenance and calibration, as well as various tests. The quality of the parts is ensured by validated processes and locked parameters. Does the quality of the parts vary? In principle, no. At 3D Formtech, we can promise a consistent end-result to our customers by using pre-validated parameters to verify the mechanical properties of the part in advance. In recent years, we have invested in new equipment that helps us further ensure that there are no major variations in the mechanical quality of prints, and that quality remains consistently high from prototypes to final products. The MQS material handling equipment we use reduces the amount of manual work by automatically mixing the plastic powder, resulting in better and more consistent powder quality.
>> How do we ensure the quality of 3D printing in terms of materials, equipment, parts and product manufacturing, as well as processes? Read more here!
Is it worth printing the parts yourself or hiring a partner? 🤝
It depends on the situation! Some companies also have their own 3D printers, for example to print initial prototypes, and thus speed up product development and testing. When you're looking for first-class quality, certified processes and results, and parts guaranteed to meet even the most stringent requirements – it pays to turn to a professional. At this point, it is important to remember that the printing itself is only about 30–50% of the whole process. Before that, the desired part has to be optimally designed to be 3D printable, from material selection to 3D modelling, while after the actual printing, attention has to be paid to how to post-process the part to make it look neat, durable and ready to be used as a final product.
>> Why and how should 3D printed parts be post-processed? Read more here!
Industrial 3D printing therefore requires investment in equipment, facilities, staff, skills, materials, and processes. As an experienced and professional operator, we at 3D Formtech have it all, and are happy to be your partner in industrial 3D printing. In early 2022, we received the ISO9001:2015 quality management certificate, based on criteria such as persistent/responsive/devoted/helpful/ready customer focus, motivation and effectiveness of senior management, a process-oriented approach, and continuous improvement. The certificate helps ensure that customers receive consistent, high-quality products and services, which in turn bring many benefits to their business. In our almost 10-year-long history, we have seen the development of industrial 3D printing, and we also have great hopes for the future. We currently produce around 40% of all industrial 3D prints made in Finland. Will you join us to explore the limitless possibilities of industrial 3D printing? 🌍
Contact us for more info!