As 2022 is coming to an end, it's time to take stock of the past year. What will this year leave us with? What are the developments in the sector? What can you expect from the year ahead? It's time to dive into these topics in this blog post!
The sector is growing and developing at an accelerating pace ✔️
2022 has been a challenging year, with war, the Coronavirus pandemic, the energy crisis, and rising costs creating uncertainty about the future. At 3D Formtech, the fall has been flatter than the spring, but even so, we have seen a growth, and had 16 employees at the end of the year. Industrial-grade 3D printing in plastic and metal is not just the future – it is very much the present. AS we have previously reported, studies* predict that the global 3D printing market is expected to grow at a compound annual rate of 20.8% between 2022 and 2030, reaching $76.16 billion by 2030. It can be concluded that industrial 3D printing is here to stay, and its potential for your business should be explored as soon as possible.
In mid-November, we attended Formnext in Frankfurt, the leading event for industrial 3D printing, for the second time. We went to the fair with high expectations, and it was nice to see that 3D Formtech is becoming known as a high-quality and reliable partner also outside Finland. Five days in Germany confirmed that we are on the right track. At 3D Formtech, quality is at the heart of everything we do. In our business, this means total control of the entire production process and ensuring that our clients are satisfied and receive first-class products and service. That the parts designed and manufactured are fit for purpose, of high quality, and durable. On the other hand, it also means that the customer receives the parts ordered from us within the promised timeframe. The growth and development of the sector was also evident at Formnext, with more exhibitors than in the previous year, and more than 30,000 visitors in four days.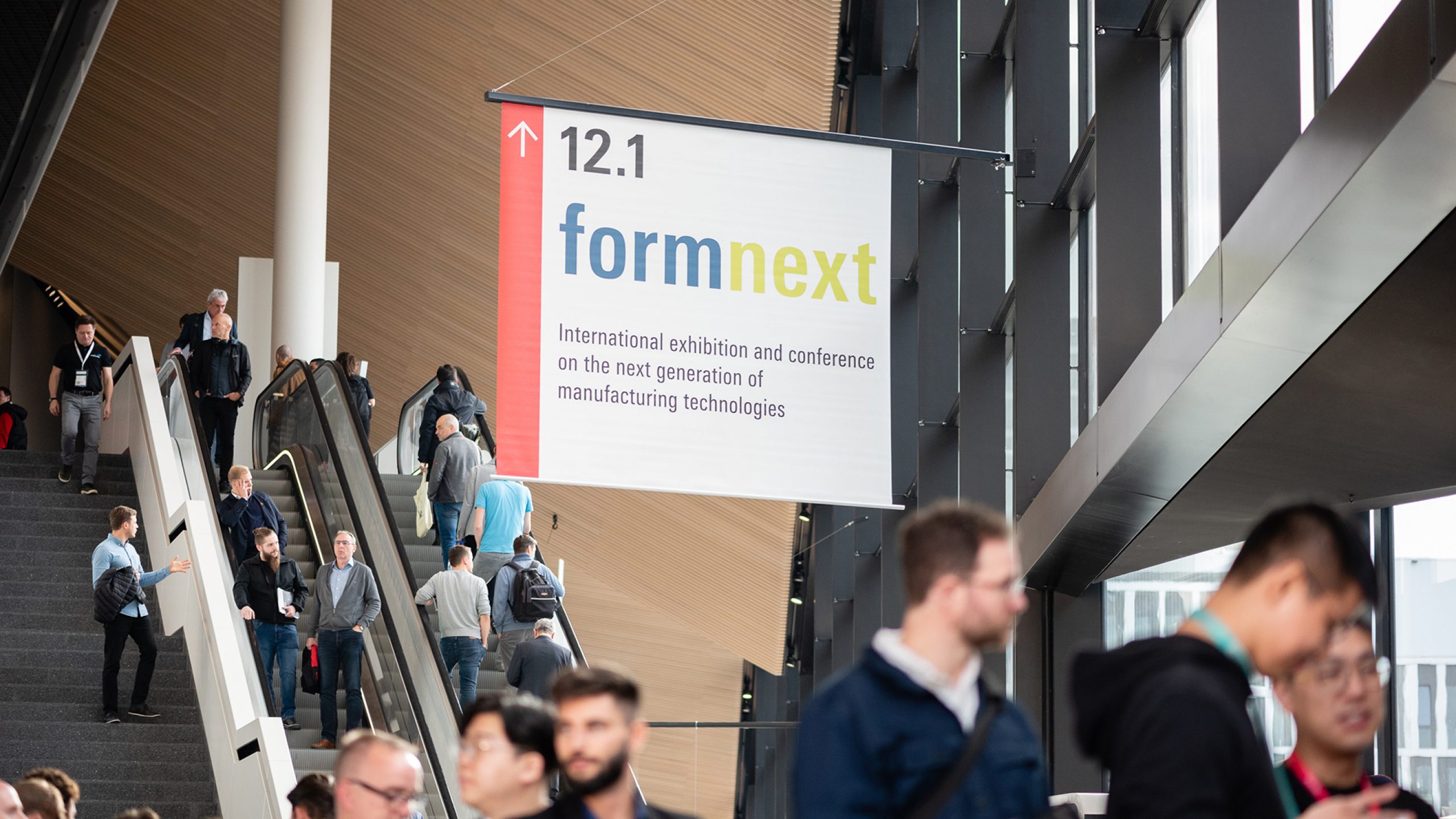 Due to the Coronavirus pandemic and other recent events, many companies are considering alternative ways of manufacturing parts. 3D printing helps make the production process more agile, improve the sustainability of supply chain, and help many companies produce plastic and metal parts more cost-effectively and faster. Today, there is no need to order products or parts from the other side of the world, as high-quality parts can be designed and manufactured agilely and locally. Did you know that we at 3D Formtech in Jyväskylä produce up to 10,000 plastic and metal parts per week? The products you order are ready in just a few days.
Quality work continues to be a priority in the future ✔️
This is also reflected by the ISO9001:2015 quality management certificate awarded to us a year ago. The certificate was awarded on the basis of strong customer focus, motivation and effectiveness of senior management, process approach, and continuous development. The certificate helps ensure that customers receive consistent, high-quality products and services, bringing many benefits to their business.
>> Read more about how we ensure quality
In our experience, there were no mind-blowing innovations at Formnext. Sure, better parameters and equipment are constantly appearing, but the basics remain the same. We will continue to focus on quality workmanship, a first-class customer experience, and communicating the unlimited possibilities of industrial 3D printing. Much of it is already in use, but there is still a lot of untapped potential. Even if you have used 3D printing at some point, we encourage you to get in touch and find out how to get the most out of it in 2023. Instead of mere prototypes, an increasing number of companies are also manufacturing finished products using 3D printing, where professional post-treatment ensures excellent surface quality, durability, functionality, and visual appeal. Below, we describe in more detail the surface textures and the role of 3D printing in producing high-quality finished products, so stay tuned.
What can you expect in 2023? ✔️
We at 3D Formtech are looking forward to the year ahead. As we wrote at the beginning of this blog post, the industry is growing, and we are happy to help companies who want to explore the potential of industrial 3D printing for their business. This is how our CEO Toni Järvitalo sums up his feelings: "I see 3D printing as a growing sector in general and one that is starting to play a significant role in the Finnish industry. It's no longer just about prototypes – companies are taking it seriously as part of their strategy, and an increasing number of end products are 3D-printed. It has been a pleasure to see it grow in importance! However, in Finland we are still at an early stage in terms of how widely industrial 3D printing is used, so there is still potential".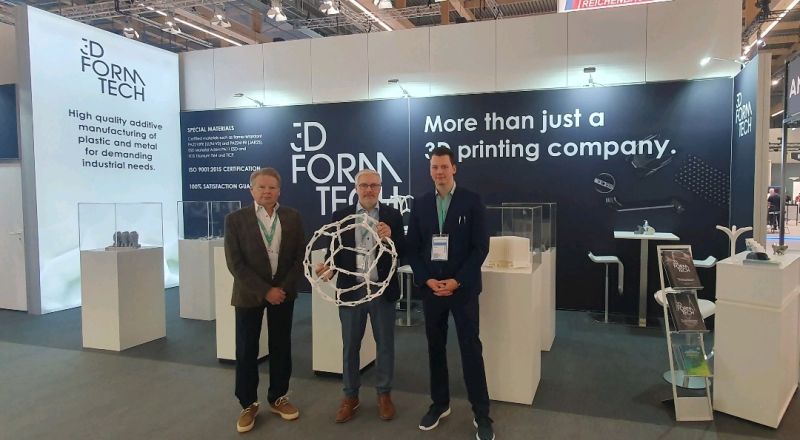 We have plenty of hustle and bustle for the rest of the year as we complete the expansion of our production facilities. The expansion will double our current space, giving us even better possibilities for printing and other work. Particular attention has been paid to safety and working conditions, and we look forward to starting in 2023 in our larger premises.
In 2023, we will again invest in new machinery and post-treatment methods, of which we already have a comprehensive range. Professional post-treatment ensures that an increasing number of companies use 3D printing specifically to produce high-quality end products – and we're happy to help.
We are closed for the Christmas holidays, but otherwise production is running. We will move to the new premises over the next few weeks, which may cause small delays in production. This is where we thank everyone for the past year. "Thank you to everyone who trusts in our services and work! An increasing number of customers are staying with us for a long time and that tells us that we have done a lot of things right and, above all, that we produce good quality", Toni sums up.
Thank you for the year 2022 and Merry Christmas!