Xedi Ky is a technology partner established in 2019, providing customers with electronics and embedded systems design services for industrial and consumer products. Their new innovation, the eFeeler controller, is integrated into the building's electrical system and controlled via an easy-to-use mobile app. The controller monitors the price of electricity on the exchange in real time, and provides the user with an easy way to optimize the use of connected electrical appliances at the most advantageous times. How did the cooperation go? What benefits did 3D printing bring to design and manufacturing? What are the business benefits of 3D printing? Read more!
Starting points for the cooperation ✔️
The collaboration between 3D Formtech, Xedi, and LINK Design And Development Oy started in December 2022, when Xedi needed a manufacturer for the electronics of the eFeeler controller. We went through the client's needs, the manufacturability of the part, and a review of the optimized production batch. We first produced a batch of 10 models based on 3D models made by Ilkka Husgafvelin of LINK Design And Development Oy, who was responsible for the design of the part. One of the benefits of industrial 3D printing is that it allows you to go from design to manufacturing very quickly, and from the first prototypes you can make rapid changes without high costs or initial investment.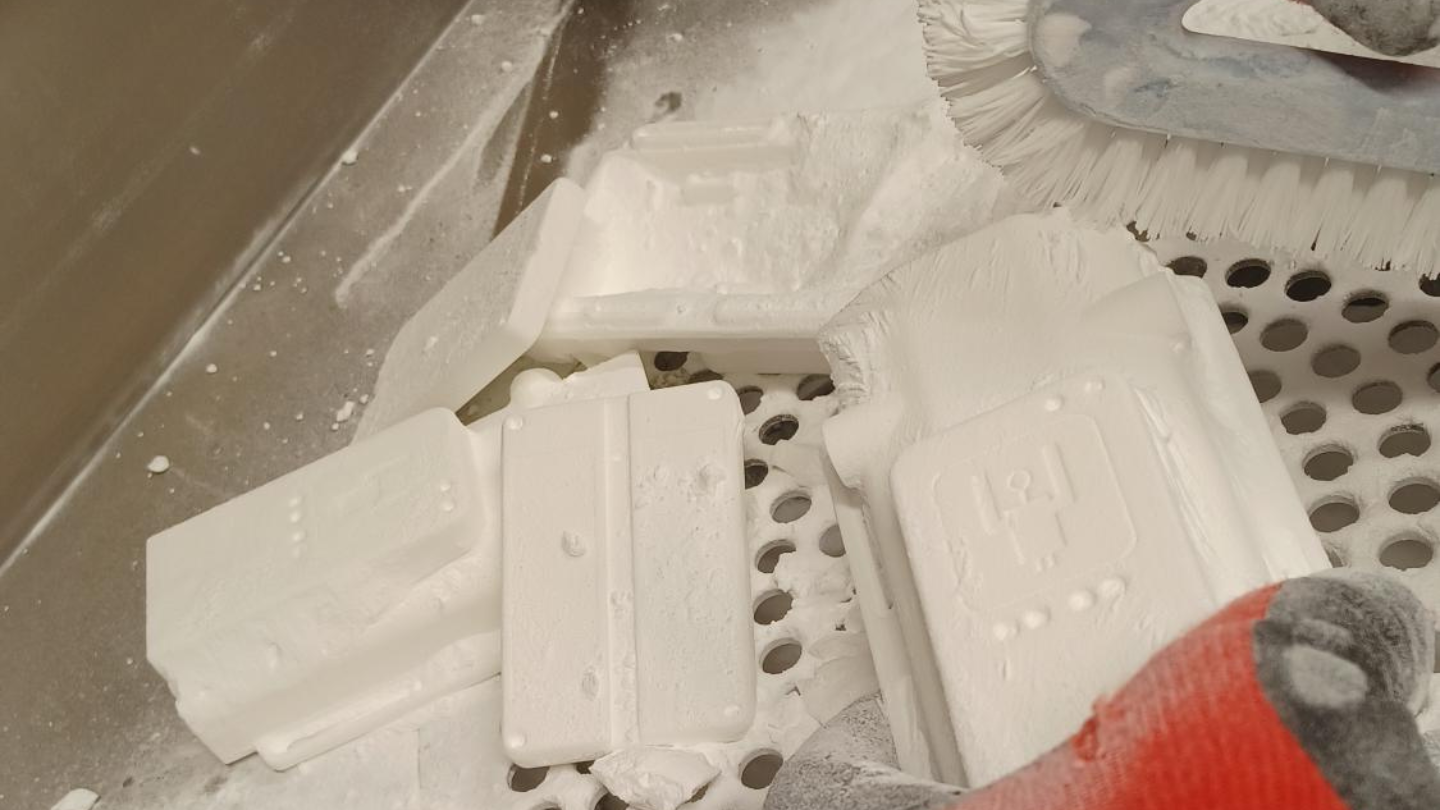 Xedi had previous experience with 3D printing for prototyping, but they approached the small batch production with an open mind. "We wanted to save on molding costs, and ended up with discussions with 3D Formtech. I went to see how industrial 3D printing can be used to manufacture enclosures, and I've been really pleased", says Juha Mäki, Electronics Specialist at Xedi Oy.
Faster design and clear cost savings with 3D printing ✔️
Husgafvelin, who was responsible for part design, mechanical engineering, and design, says that the main benefits of industrial 3D printing are fast design and manufacturing, low initial investment, and design freedom. "Technologies have come a long way in the last few years! If the same part had been produced by injection molding, it would have required more design attention to the constraints and laws of the mold. In addition, the mold would have cost thousands of euros to make, and the product would have taken about a year to be completed." By 3D printing the enclosure around the electronics in just 1.5 months, Xedi was able to pre-market and sell the new product quickly, efficiently, and without large upfront investments and large inventories.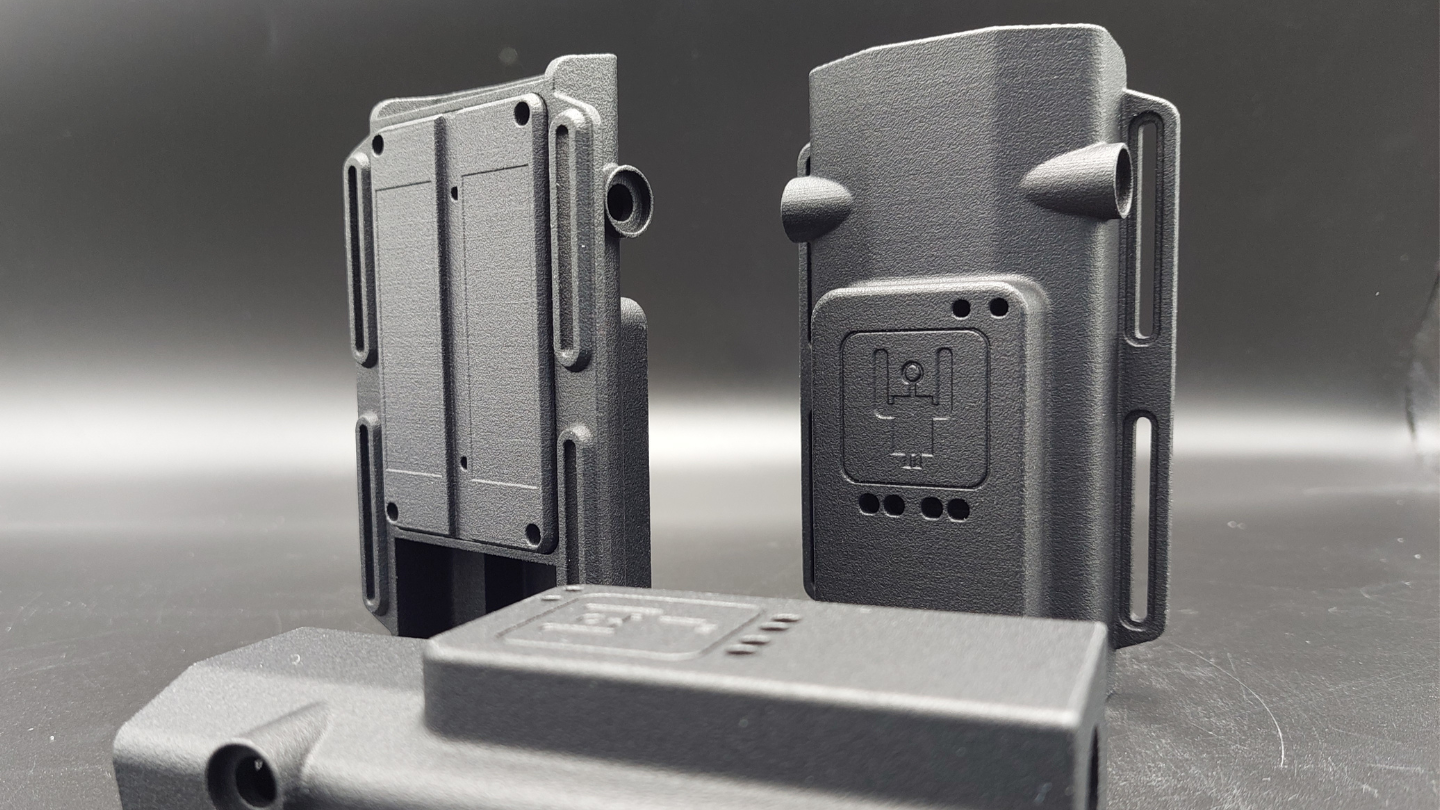 "This is a good example of how a company doesn't need to tie up large amounts of money in molds or produce large batches of stock in advance. 3D printing offers flexibility, as parts can be produced quickly and agilely as orders come in. This enables a company to quickly enter the market with new innovation and the customer does not have to wait six months", summarizes Lasse-Matti Nieminen at 3D Formtech.
PA2200 was chosen as the material for the part, and it is well suited for a wide range of plastic prints. It is strong and highly resistant to mechanical stress and chemicals. The material is plastic-like in appearance, and allows for precise details in the product. At 3D Formtech, part finishing always involves ensuring the surface finish is blown to perfection. The parts were post-treated by dyeing them black, and treating the outer surface with a water and oil repellent micro-coating to keep them neat and easy to clean.
Read more about the post-treatment of 3D printed parts here!
At Xedi, we are very satisfied with the quality of the parts produced by 3D Formtech. "The quality has exceeded our expectations! From what I've seen of 3D printed prototypes in general, they have been crude and of poor quality. However, the parts made by 3D Formtech are like molded parts and of really high quality!", Mäki comments. The eFeeler has also received the Key Flag mark, and it was important for Xedi that the product's casing is also made in Finland, rather than having to order plastic parts from China, for example.
Cooperation with 3D Formtech wins praise ✔️
The cooperation with 3D Formtech is praised by both Mäki and Husgavelin. "Even the website gave me a good impression of the company, and the service has been really good and professional! They have been enthusiastic about our product, and the quality has exceeded my expectations", Mäki sums up.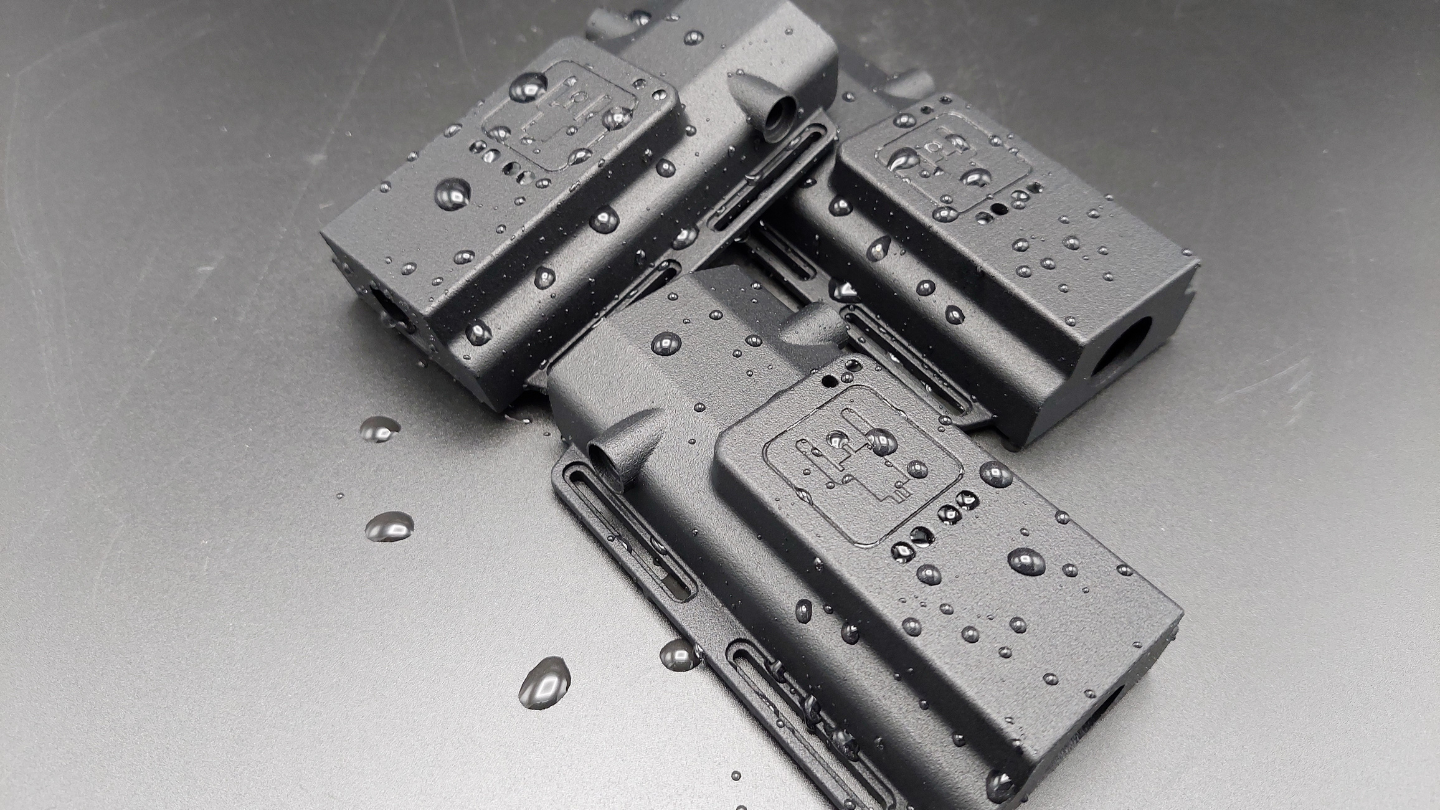 Husgafvelin also agrees. "The cooperation with both Xedi and 3D Formtech has been smooth. Everything has worked well, even though we haven't met face to face, but have been in touch by phone and via Teams." He would like to send a special greeting to the companies and designers who are still considering the use of 3D printing: "Not everyone knows how good 3D printing is for small batch production. By eliminating tooling costs and not having to take into account all the laws of injection molding, part design is much more straightforward and faster."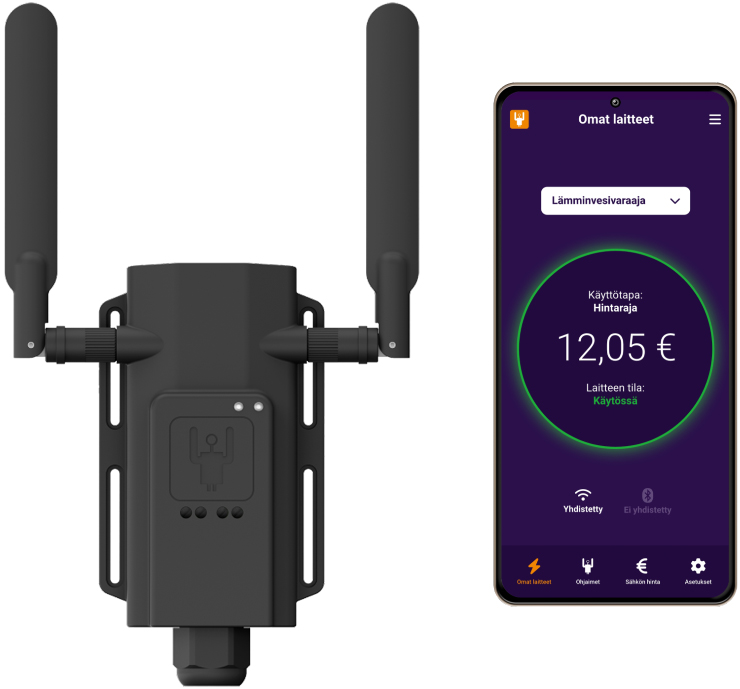 3D Formtech is also pleased with the smooth and successful cooperation. It is a timely innovation that was made possible by using industrial-grade 3D printing, high-quality materials, good design, and professional post-treatment in a very cost-effective, fast, and agile way to go straight to market. The eFeeler controller is available in well-stocked online stores and department stores, with deliveries starting on 17 March 2023. Read more and pre-order yours now!
Want to know more about what industrial 3D printing in plastic and metal could make possible for your products? Contact us, and let's talk!